On 21st July 2018. SinFooTech took part in Leave a Nest's annual Tech Plan Demo Day 2018. Held in Singapore, the Tech Plan Demo Day is a pitching competition for deep-tech startups in the fields of biotechnology, robotics, agri-tech, healthcare, IoT and naonotechnology.
We are pleased to announce that SinFooTech was awarded the Rohto Pharmaceutical Co. Ltd. Award for "Sachi" and its innovative production technology, along with a cash prize of ¥200,000.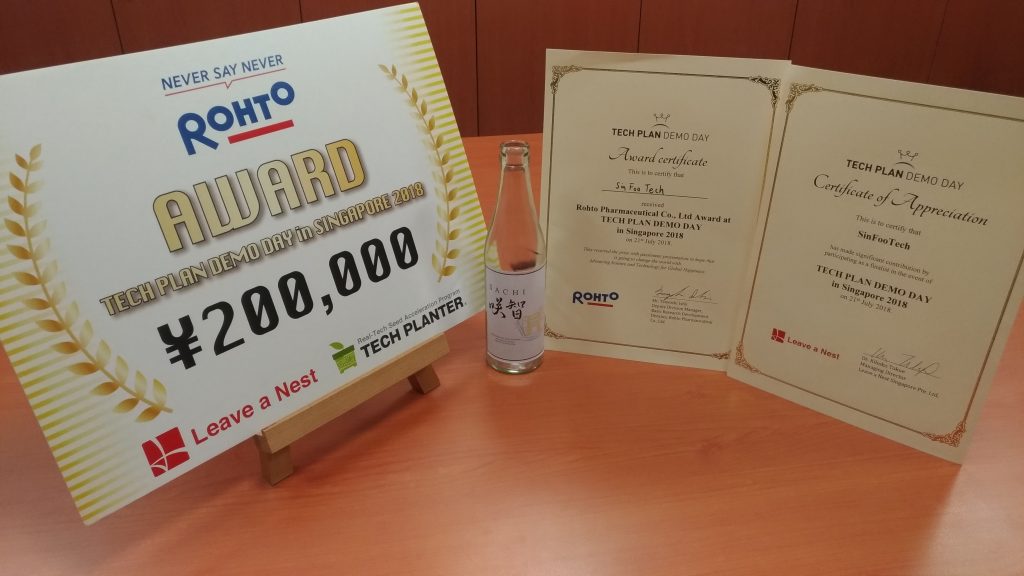 For more information on the Tech Plan Demo Day: https://en.techplanter.com/2018/07/23/tpsg_2018winner/
Special thanks to the team at Leave a Nest for organising the event, as well as to the panel of judges for their belief in our company and technology!