SinFooTech Private Limited
SinFooTech is a Singapore Food Technology company that aims to promote the concept of a resource-efficient, circular economy in the food manufacturing industry.
We strive to do so by adding value to food-processing by-products, a large source of waste for the food manufacturing industry, and turning them into innovative food ingredients and products.
In doing so, we hope to improve food yields, and reduce the environmental footprint of the food manufacturing industry.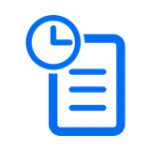 Our Story
In 2016, SinFooTech's then co-founder and Chief Technology Officer, Jian Yong, set out to conduct research into soy (tofu) whey, a by-product generated from the manufacture of tofu, as part of his PhD studies at the National University of Singapore's Food Science and Technology programme. Under the supervision of his mentor, Associate Professor Liu Shao Quan, Jian Yong and Professor Liu, who both have an interest in sustainable food production, conducted experiments into the fermentation of soy whey to determine if it could be upcycled. After several months of research and trials, they perfected a technique for the bio-transformation of soy whey into a first-of-its-kind alcoholic beverage, which they named Sachi.
As a testament to its novelty and commercial potential, Sachi​ has received extensive media coverage by both international and local news outlets, such as Channel NewsAsia, International Business Times, Newsweek and so on. SinFooTech was subsequently formed, with the aim of commercialising Sachi and its patented fermentation technology.
Fast forward to November 2021, Sachi was successfully launched as a consumer alcoholic beverage product, and is now available for international purchase through the company's webstore (www.sachi.sg), as well as on major eCommerce platforms (Lazada, Shopee, FairPrice Online) and select physical retail partners in Singapore.
Moving forward, the company has in its pipeline other exciting alcoholic beverage products brewed from soy whey, as it works towards demonstrating the limitless potential of soy whey.

Our Vision
To be a Pioneer of Sustainable Food Technologies for a Better World.

Our Mission
To Promote Sustainable Food Production Through The Use of Food Biotechnology.