The Straits Times, is an English-language daily broadsheet newspaper based in Singapore currently owned by Singapore Press Holdings.
SinFooTech was featured on the online platform and on print as part of the PARLIAMENT: Debate on Ministries' Budgets: Trade and Industry.
The article covered Senior Ministers of State, Mr Chee Hong Tat and Dr. Koh Poh Koon's visit to SinFooTech's Laboratory in Tuas, Singapore.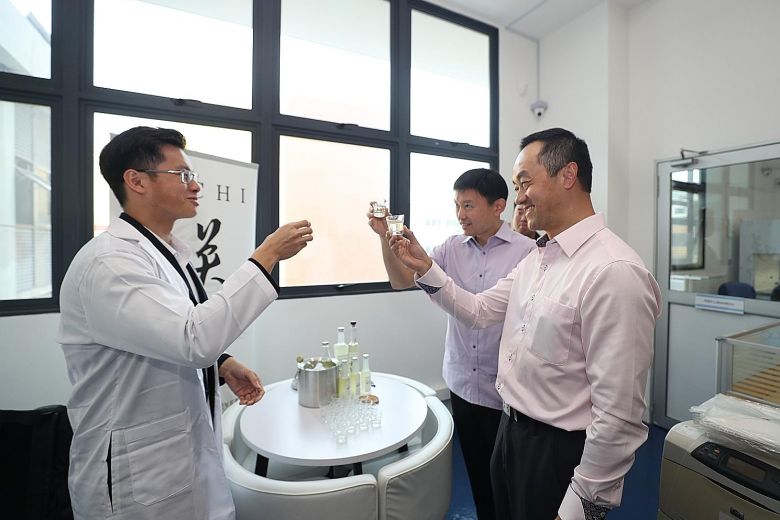 As part of the government's support for deep tech companies' in the circular economy, SinFooTech received support from the Ministry of Trade and Industry, Enterprise Singapore and Singapore Customs, for example, in the form of grants and link-ups with partners and suppliers.
Special thanks to all MTI officers and our media friends for being there for our technology demonstration as part of our collaboration with MTI.
For more details, please refer to the article in the link below:
https://www.straitstimes.com/business/local-start-up-brews-alcohol-from-unwanted-soya-whey